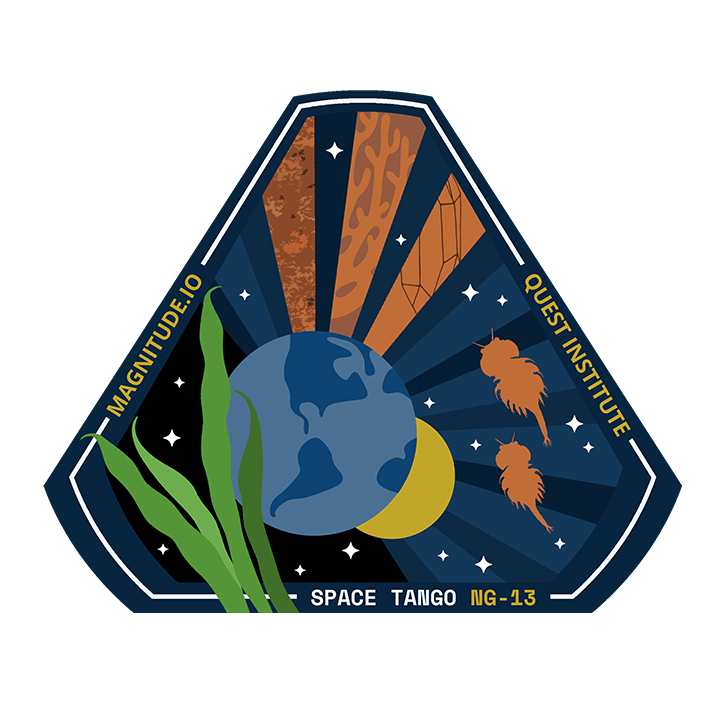 NG-13 Payloads
February 4, 2020
Scheduled to launch no earlier than February 9th at 5:39 p.m. EST from NASA's Wallops Flight Facility in Virginia; Space Tango customer payloads will be making their departure for the International Space Station for the Northrop Grumman NG-13 mission. As we get closer to the final countdown, we invite you to take a look at the amazing science our customers are exploring with us.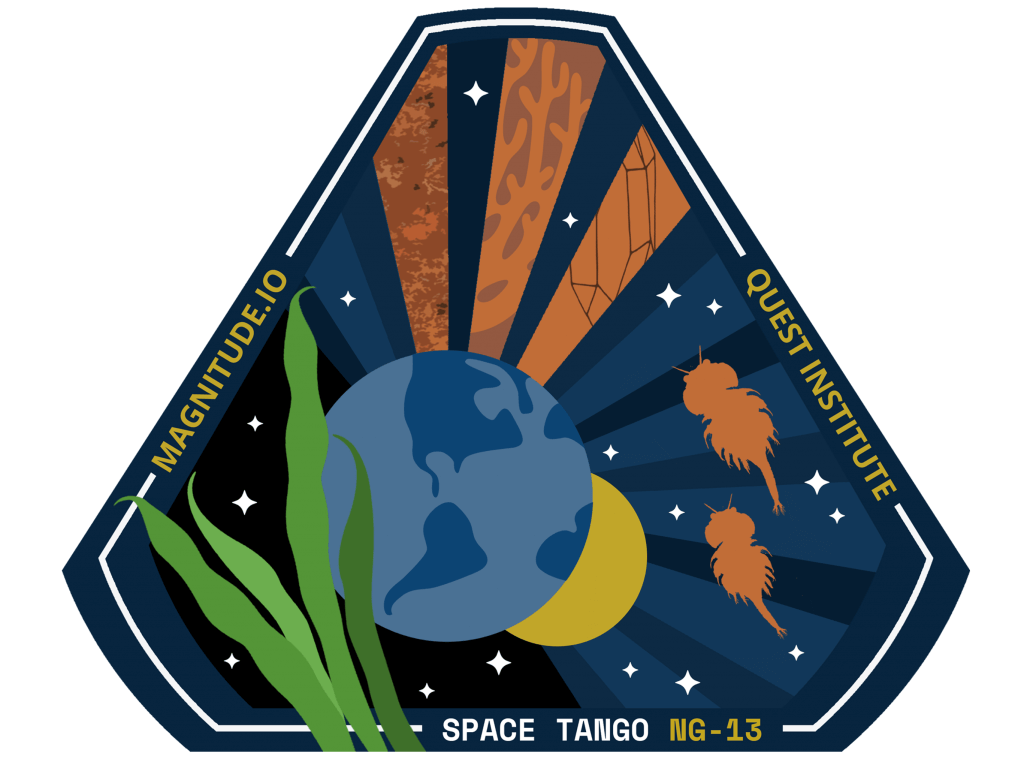 Payloads
Magnitude.io| Principal Investigator: Ted Tagami
Nitrogen Fixation of Leguminous Species in Microgravity (Symbiotic Leguminous Nitrogen Fixation) explores microgravity's effects on the growth and development of Vigna unguiculata, a legume capable of biological nitrogen fixation. Reduced nitrogen, an essential element of agriculture, can be sourced from symbiotic bacteria. Knowing how microgravity affects this type of nitrogen fixation is key to successfully growing plants on future missions.
The Quest Institute | Principal Investigator: Howell Ivy
The Quest Institute-NanoLab Unit 3 investigation contains 15 student-developed experiments. Each experiment tests a hypothesis or demonstrates a technology. These experiments advance space exploration in a variety of ways. The primary benefit of this investigation is providing students with hands-on experience conducting research in space and inspiring the next generation of scientists and explorers.
Calcium Carbonate Crystal Formation Investigation (Minnehaha Academy)
The Effects of Rusting on The Conductivity of Steel in A Microgravity Environment (Carmel Christian School of Matthews)
The Effect of Microgravity on Crystallization (Carmel Christian School of Matthews)
Proof of Concept for MSP430FS529 System Processor (Valley Christian High School)
Investigating the Emergence and Maintenance of a Simple Biome in Microgravity Aka Swinburne Haileybury International Space Station Experiment (Shine) 2019
Investigating the Effects of Microgravity on Various Microbes Found in Human Intestinal Microflora (School-Singapore American School Research on The Human Microbiome)
Proof of Concept for Xinabox Atmega328 System Processor (Valley Christian High School)
Crystallization of Borax Through Solubility in Microgravity (Valley Christian High School)
Observing the Behavior of Light as It Passes Through A Liquid-Fluid Interface in Microgravity (Valley Christian High School)
Biodome Experiment, The Effect of Microgravity on Brine Shrimp (Valley Christian High School)
The Effects of Endophytes on Rice Plant Growth in Microgravity (Valley Christian High School)
The Effects of Microgravity on The Rate of Dissolution of Bleached Coral in Acetic Acid (Valley Christian High School)
Testing the Effects of Microgravity on Plant Transpiration Rates (Valley Christian High School)
Proof of Concept for At2560 Mega Pro Mini System Processor (Valley Christian High School)
Proof of Concept for M4 Cortex Microcontroller System Processor (Valley Christian High School)
<!- end #content-blocks -->