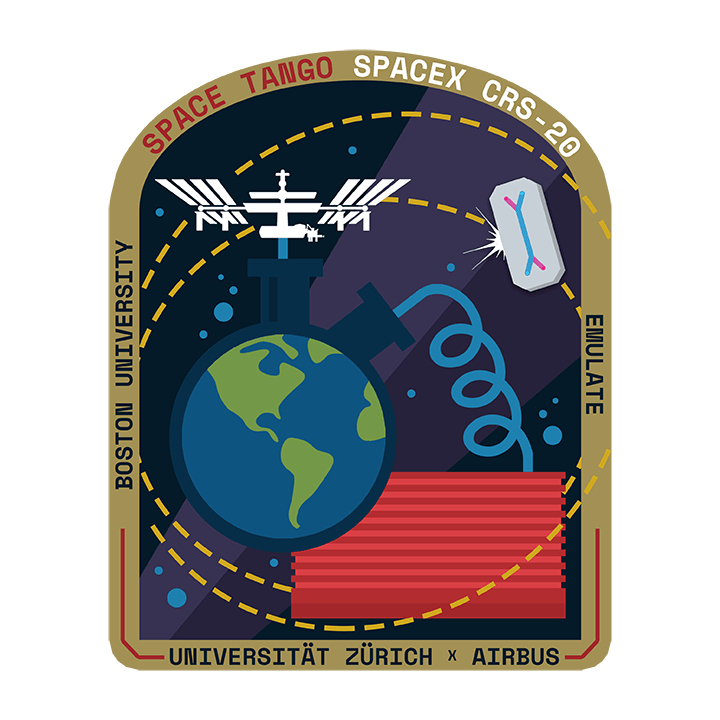 CRS-20 Payloads
February 27, 2020
Payloads
Boston University | Principal Investigator: Aaron Beeler, Ph.D.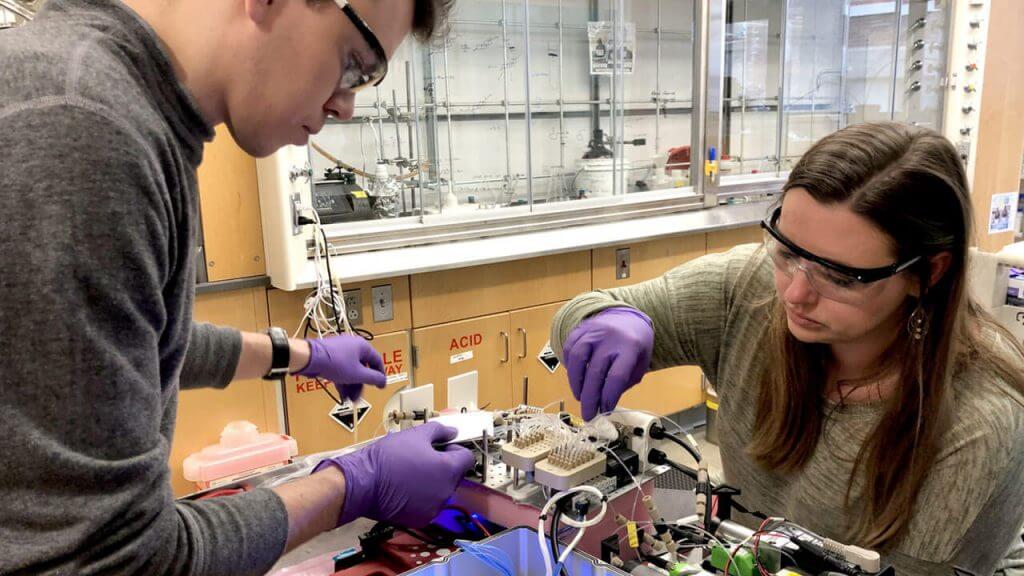 Flow Chemistry Platform for Synthetic Reactions on ISS studies the effects of microgravity on synthetic chemical reactions as a step toward the on-demand production of chemicals and materials in space. Inflow chemistry, chemicals, and solvents remain completely enclosed in tubing, so the investigation serves as a test for its use as a system for safe handling of organic chemicals in space. The work also identifies potential microgravity reactions that could have a range of applications for on-demand manufacturing on Earth.
Emulate | Principal Investigators: Chris Hinojosa, M.S., and Katia Karalis, Ph.D., M.D.
Organ-Chips as a Platform for Studying Effects of Space on Human Enteric Physiology (Gut-on-Chip) examines the effect of microgravity and other space-related stress factors on Emulate's human innervated Intestine-Chip (hiIC). This Organ-Chip device enables the study of organ physiology and diseases in a laboratory setting and allows for automated imaging, sampling, and storage. The investigation could identify the mechanisms that underlie the development of intestinal diseases as well as possible targets for therapies to treat them.
Universität Zürich and Airbus Defence and Space| Principal Investigator: Oliver Ullrich, Ph.D., M.D. and Julian Raatschen
Organoid Formation from Human Stem Cells (3DPrintOS) cultivates human stem cells in microgravity to test their ability to develop and differentiate into organ-like structures or organoids. Physical forces such as gravity appear critical in cell differentiation and organization of tissue formation and regeneration. Because cells exhibit spatially unrestricted growth and can assemble into complex 3D aggregates in microgravity, low-Earth orbit may make it possible to manufacture human tissue structures.
<!- end #content-blocks -->