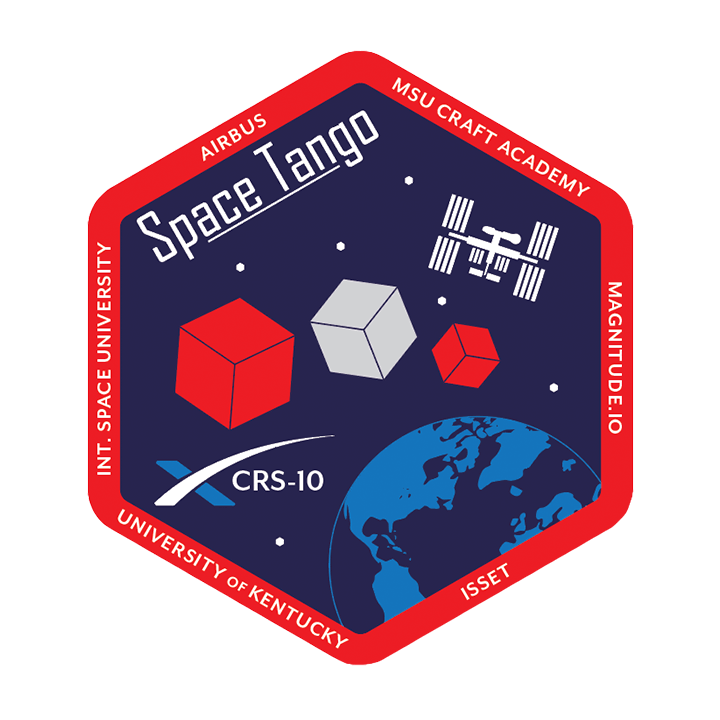 CRS-10 Payloads
July 22, 2018
CAPE CANAVERAL, Fla. – SpaceX's Falcon 9 rocket successfully launched Space Tango payloads on Commercial Resupply Services – 10 (CRS-10) on February 19th approximately 9:39 AM EST. Payloads will be installed in the TangoLab Facility on the ISS. CRS-10 is Space Tango's first commercial opportunity to begin use of the facility hardware for researchers and customers to utilize microgravity for application on Earth.
"Our focus is not necessarily the six people up there," explained Space Tango CEO Twyman Clements, "but the 7 billion people down here."
Clements and his start-up company are working towards commercializing access to microgravity in order to expand the field of exomedicine and other research. The TangoLab facility allows Space Tango clients and partners to build high-performance and reliable experiments that can be designed and tested in microgravity.
"Space Tango is a leader of a rapidly growing entrepreneurial space industry in Kentucky," shared Kris Kimel, the Kentucky Science and Technology Corporation president and Space Tango chairman. The state of Kentucky continues to be a huge supporter in all of Space Tango's endeavors.
<!- end #content-blocks -->