Upward, the official magazine of the ISS National Laboratory, features Space Tango as their front cover story in the November 2017 edition. Space Tango: research in a box details not only the company mission, but provides a detailed look at Space Tango's innovative efforts to utilize microgravity for application on earth.
Author Sara Carney comments, "Although Space Tango's projects are highly diverse, there is one commonality among them: helping people on Earth."
Space Tango has worked on a series of diverse projects for equally diverse research groups. Some of these, mentioned in the article along with a debriefs on their respective research, include Magnitude.io, the Craft Academy, and the University of Kentucky.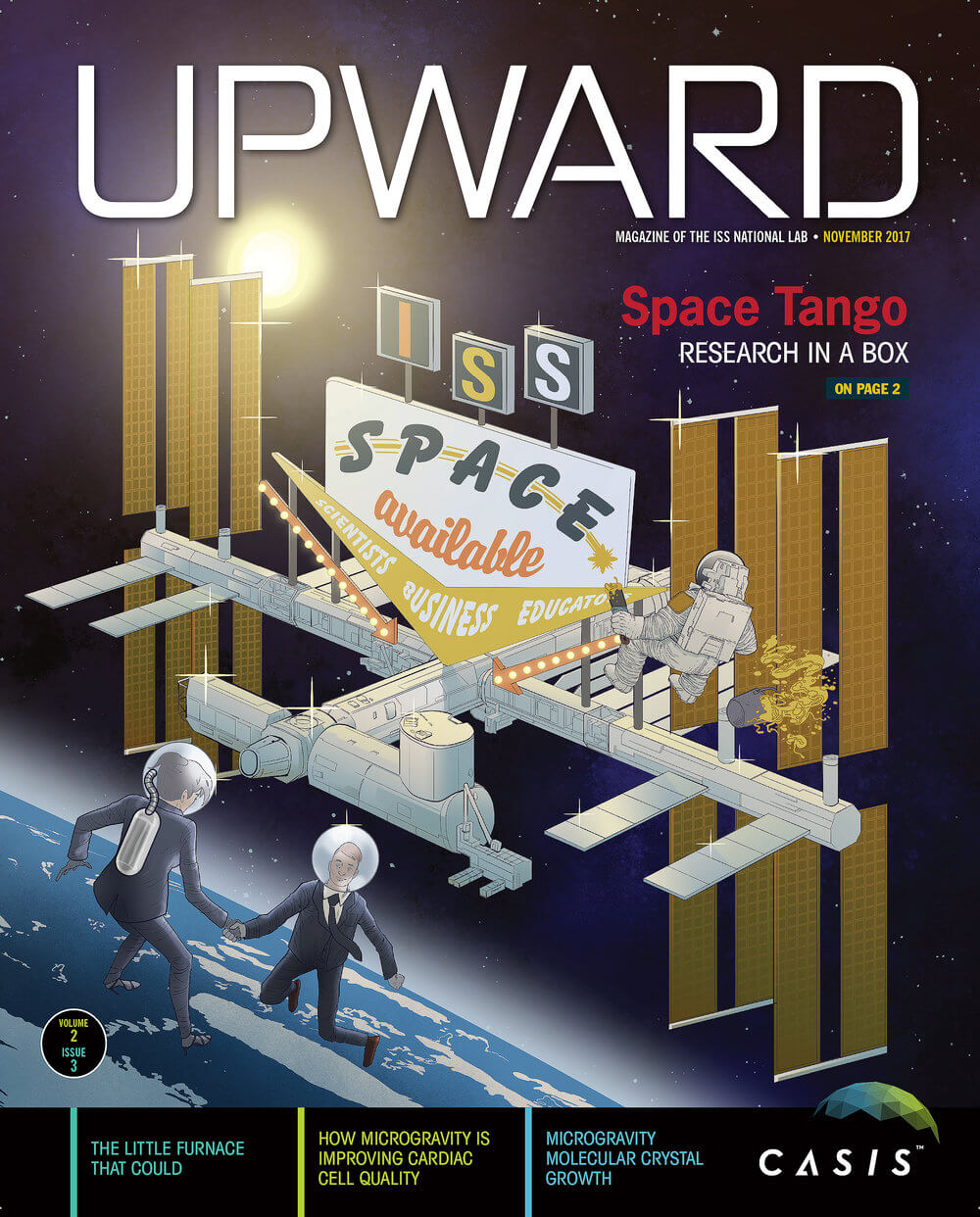 "When people hear about using the space station, it's all about going to Mars, which is certainly great, and I could talk about that forever, but our focus is using the ISS as a medium to create new products, better products—whether they be drugs or semiconductors or other materials," Clements said. "This is not about us going to Mars; this is about us making life better on Earth."
Read Space Tango: Research in a Box at Upward today.
Photos courtesy of Upward.