Space Tango Facilitates Budweiser Barley Seeds as First Step
Lexington, Ky. – Budweiser, with Space Tango, Inc. as their payload development partner, will initiate two barley experiments on SpaceX Commercial Resupply Service -13 (CRS-13) scheduled to launch on December 4th at 2:50 PM EST from Cape Canaveral, Florida. Once on the International Space Station, Budweiser's barley experiments will remain in orbit for approximately one month before returning for further analysis.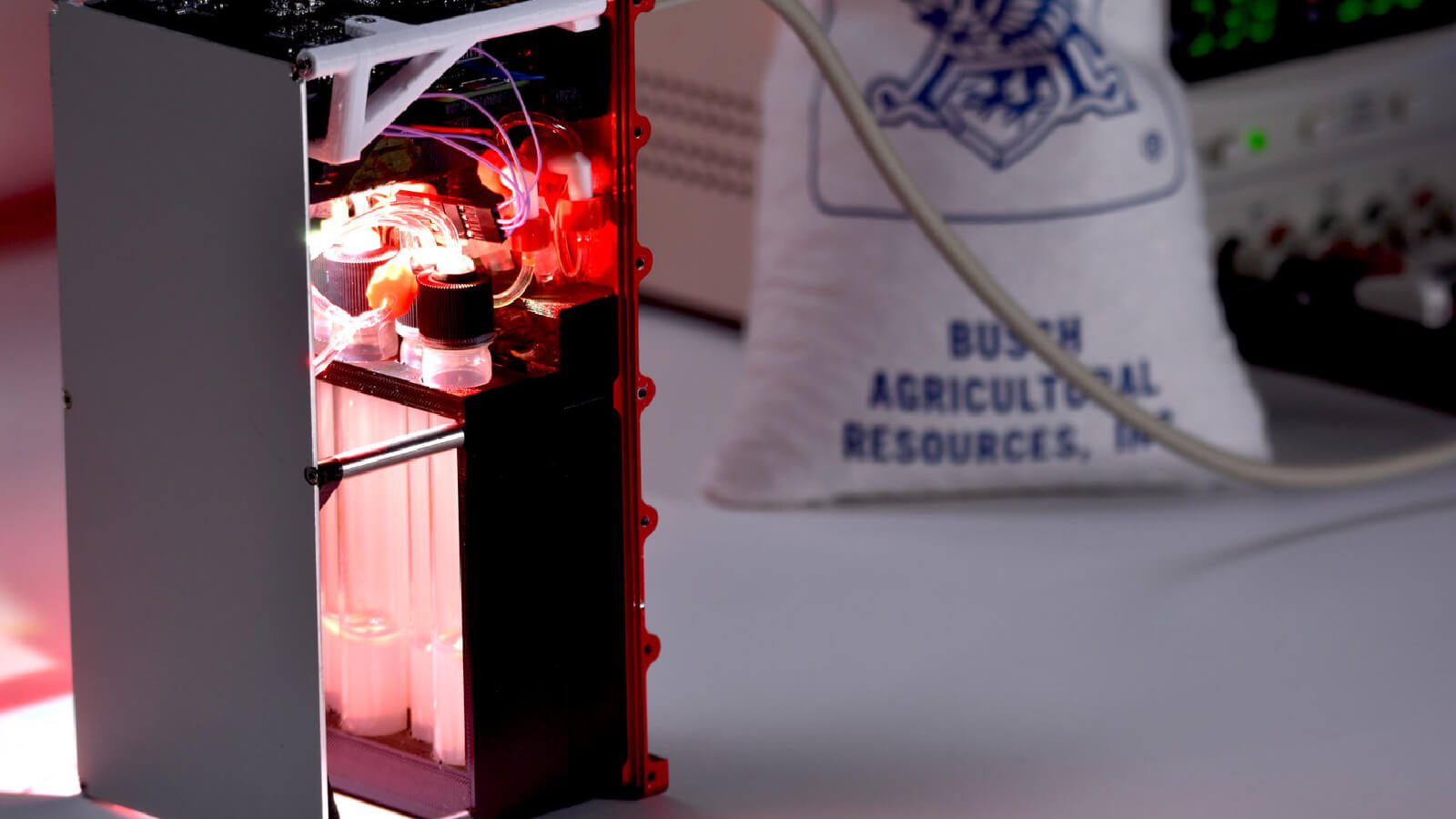 "Budweiser is always pushing the boundaries of innovation and we are inspired by the collective American Dream to get to Mars," said Budweiser Vice President Ricardo Marques. "We are excited to begin our research to brew beer for the red planet."
Budweiser's innovation team selected barley, one of its core ingredients, to be the focus of the first two experiments in space. Barley is a versatile grain equipped with antioxidants, vitamins and minerals essential to health. By furthering the knowledge of barley's response to microgravity, investigators find ways to adapt the grain for long-duration spaceflight. Budweiser barley seeds will be packaged in two Space Tango CubeLabs™ for its approximate 30-day mission in orbit. One of the experiments will focus on barley seed exposure with the second testing barley germination.
"Anheuser-Busch pushes the boundaries of innovation in the beverage industry just as Space Tango is pushing the boundaries of innovation in microgravity research," explained Space Tango Program Manager Gentry Barnett. "This partnership will not only produce scientific data that could lead to barley production improvements on Earth but could also lead to the first beer produced on Mars."
Following its mission, the barley seedlings will be returned to Earth for Budweiser's innovation team to analyze – setting the foundation and blueprint for Budweiser's next move in brewing the beer of the future. As Budweiser expressed, this research could also provide valuable information on the production of barley and the larger agricultural community here on earth. Barley is an important grain used in a large variety of products, from bread to beer. By exposing barley to a space environment, morphological and genetic alterations may arise, broadening the knowledge of the grain and improving its use for terrestrial applications.
"Working with Budweiser presents another compelling use-case for companies interested in using microgravity and the Space Tango product lines," commented Space Tango CEO Twyman Clements. "We are very excited to help provide great results and great science to the Budweiser innovation team with continuing support from CASIS."
Space Tango successfully continues to commercialize microgravity as a result of continued support from the Center for Advancement of Science in Space (CASIS) and the National Aeronautics and Space Administration (NASA).
Experiment Description
The Germination of ABI Voyager Barley Seeds in Microgravity project evaluates the effects of the spaceflight environment on dry seeds, germination, and initial growth of Hordeum vulgare L. (barley). The experiment will be implemented in three of Space Tango's CubeLabs™ within their TangoLab facility. The first CubeLab will house approximately 3,500 dry barley seeds that will be evaluated during post-flight growth to examine microgravity exposure effects on the specific seed line. The other two CubeLabs will each contain test tubes with barley seeds and a growth media. After installation by the ISS astronauts into the TangoLab, these two CubeLabs will provide automated growth lighting to mimic that of normal terrestrial growth and incremental imaging to provide near real-time growth monitoring. Once the seeds germinate and begin initial growth, Space Tango engineers will instruct the CubeLabs to distribute a biological fixative to the plants to preserve the tissue from their command center in Lexington, KY. Upon return to Earth, the seedlings will be evaluated for genetic alterations and morphological abnormalities.
About Space Tango
Space Tango streamlines and simplifies the unique environment that microgravity offers to design, build, and operate integrated systems that facilitate microgravity R&D and manufacturing focused for application on Earth. Space Tango allows users to focus on their work while managing the complexities of traveling to and operating in microgravity. Space Tango is committed to the standardization of processes to provide a seamless experience. Space Tango is developing an entire pipeline of products to increase the variety, volume and ease of using this new frontier. Space Tango strives to diversify the use of microgravity as they invite industries of any kind to reach beyond in hope of improving life on Earth.
For more information on Budweiser's steps towards the first beer on Mars, click here!